Prior to this spring, I had ridden a '74 F11 250 for the last 19 years. Sold it and bought a '91 Suzy DR350S and while it was a good bike for it's intended purpose, she was not suited to my type of riding. Sold it off and finally replaced it with what I should have bought in the first place.
The bike is an 03 KDX220 (originally sold and put into service on 5/11/04)currently has the following mods:
Fredette springs up front (200lb rider)
10 hours on Weisco top-end (standard bore)
Stock pipe with FMF Turbincore silencer (Stock silencer included)
Re-jetted for the new silencer
Pro-taper bars
Moose barkbusters
Up 2 teeth in the rear
Torque ring
Airbox mod
Black oversized tank
Black gripper seatcover
Works Connection Skid Plate
Rode it about 8 hours on Saturday and it handles like it's on rails.
I'm loving life. Currently pawing through posts on the site to pick up tidbits here and there and doing searches for suspension setup tips, etc. I'll be asking questions once I've exhausted my ability to find those already answered questions.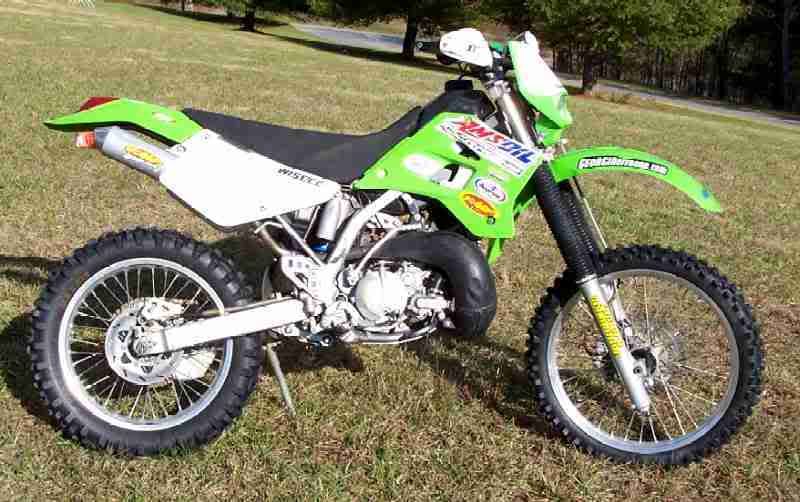 Keith