Hey everyone. Just picked up a 1990 KDX200 for my girlfriend. It's a little rough, but it starts and runs good, and seems to be in decent shape for a 27 year old bike (it's just a bit older than the both of us).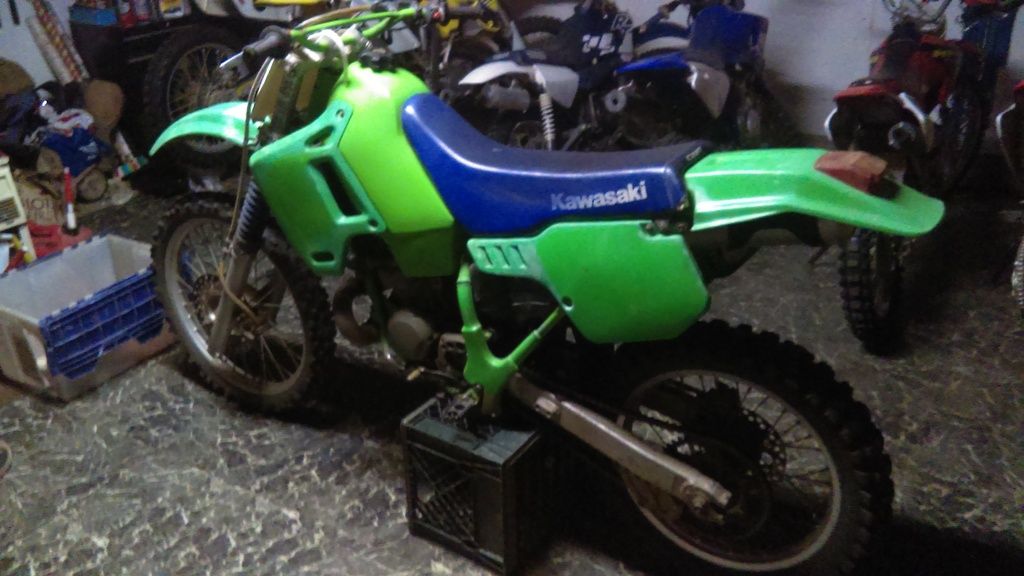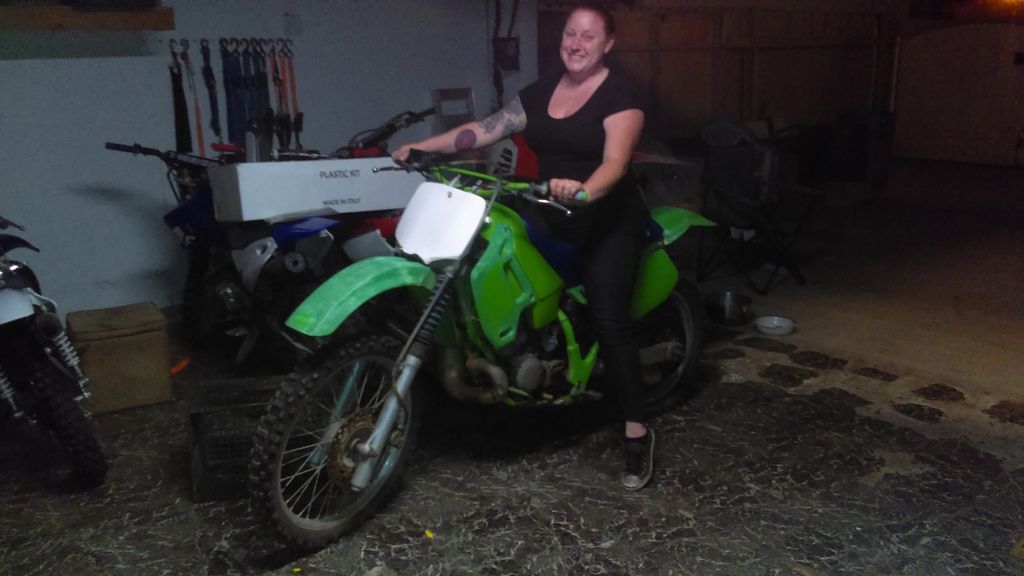 Came with a KTM spark arrestor, new chain and sprockets, new clutch cable, the original Kawasaki service manual, and a bunch of extra parts all for $750. However, It needs plastics, the kick starter is kinda wonky and has been rigged a bit (shortens the amount you can kick it, makes it real tricky to start), it's missing the speedo assembly and cable, and the front light is missing as well (the bulb socket is there, though).
Before we took it out for the first time we pulled the carb to check the jetting and make sure everything was nice and clean, and replaced the torn grips and bent levers: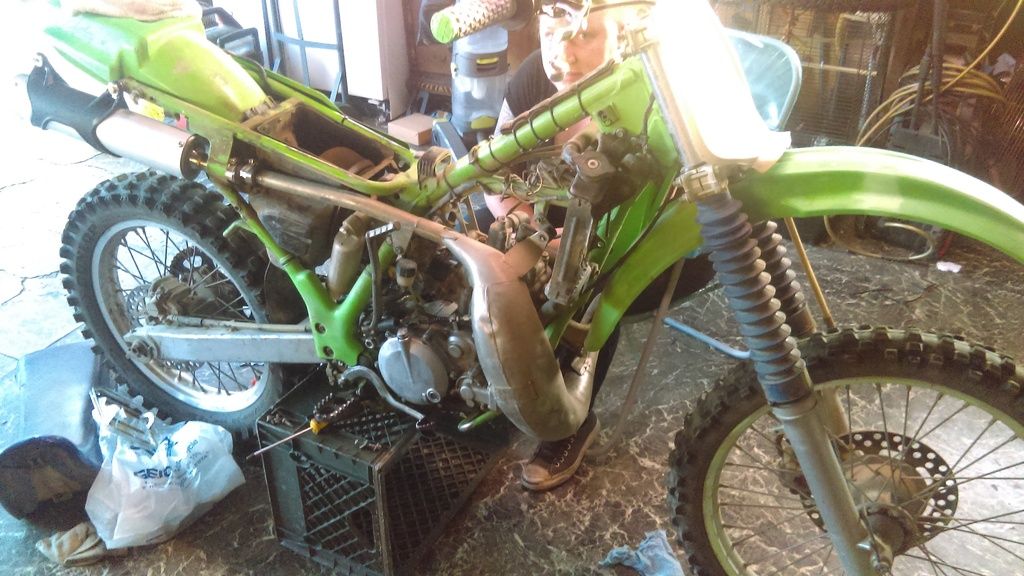 The first ride was awesome. I was super surprised how smooth the power delivery is on this bike. I normally ride an '01 RM250, so I was concerned that the 200 would be a bit much for the lady, but she loved it. Tons of power, and it's so predictable. I already love this bike so much that the other night I got bored and decided to try and pretty up the plastics a bit (super dry and cracked in a lot of areas).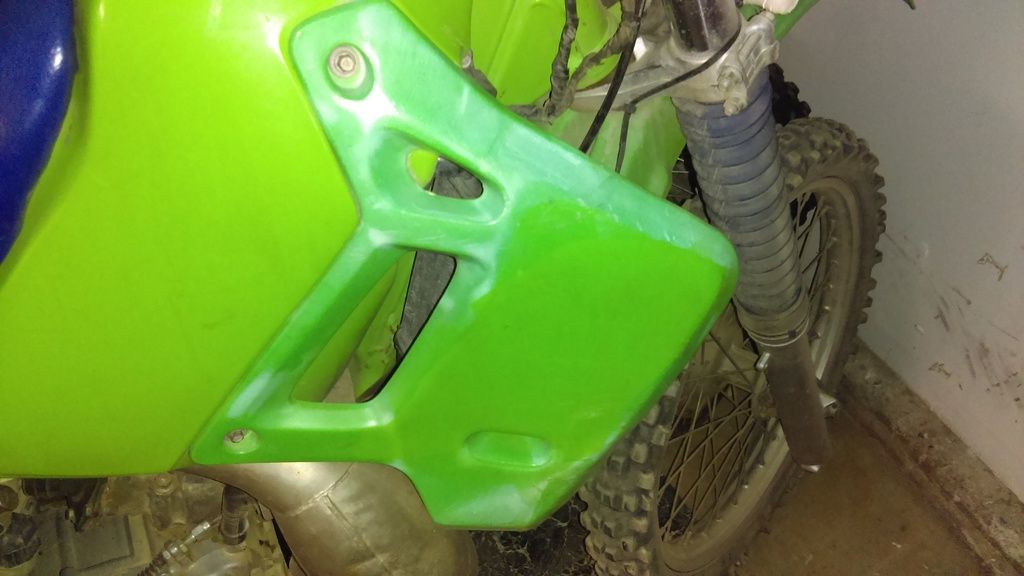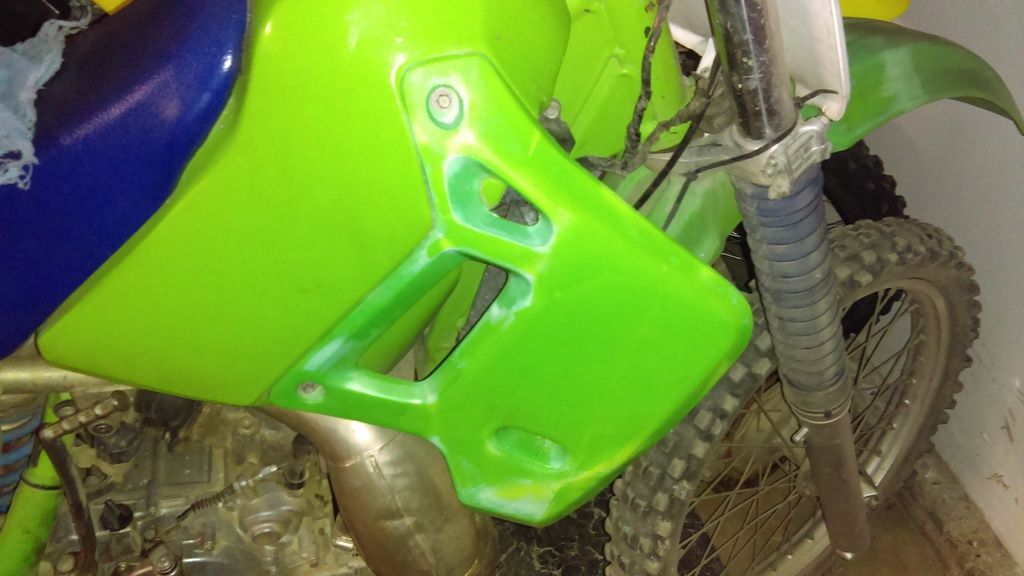 Didn't quite finish, but it's getting there. So, what should I keep an eye out for on these bikes? Anything I should know before taking on long rides? Also, what would I need to replace/repair the speedo assy? The entire thing is missing, and the hole where I assume the cable goes into the fork is plugged with a bolt. No idea where to start on this. Thanks for reading and for any feedback =].